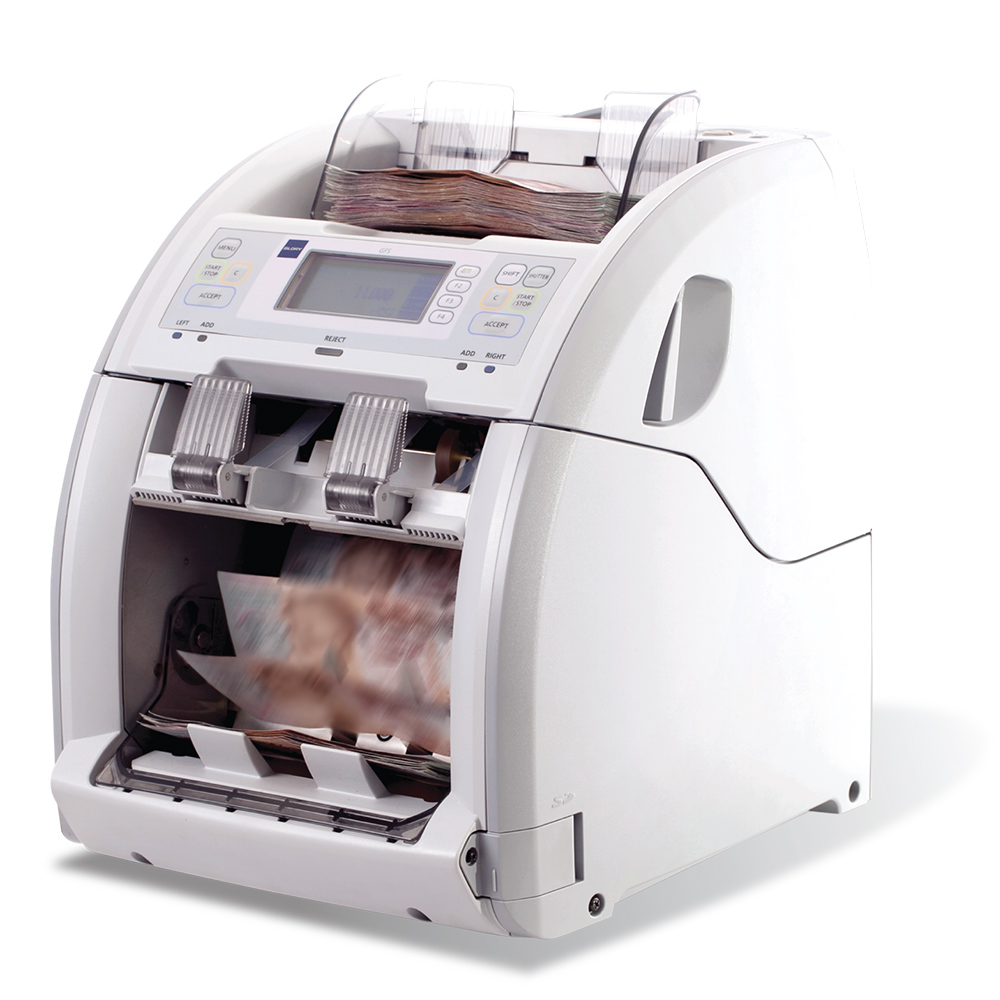 Glory GFS-120 Banknote Value Counter
Glory's GFS-120 help you drive down operational processing times with superior levels of authentication. Scanning banknotes at the highest possible resolution levels, the GFS-100 gives your bank tellers the best front line defence against forgery and counterfeits. The GFS-100 offers reliable and durable performance minimising downtime so you can keep serving your customers consistently.
Capacity: Hopper : 300 notes
Stacker: 200 Reject: 20
Count Speed: 650–900 notes/min
Dimensions: 300mm × 330mm × 325mm
Weight: 13 kg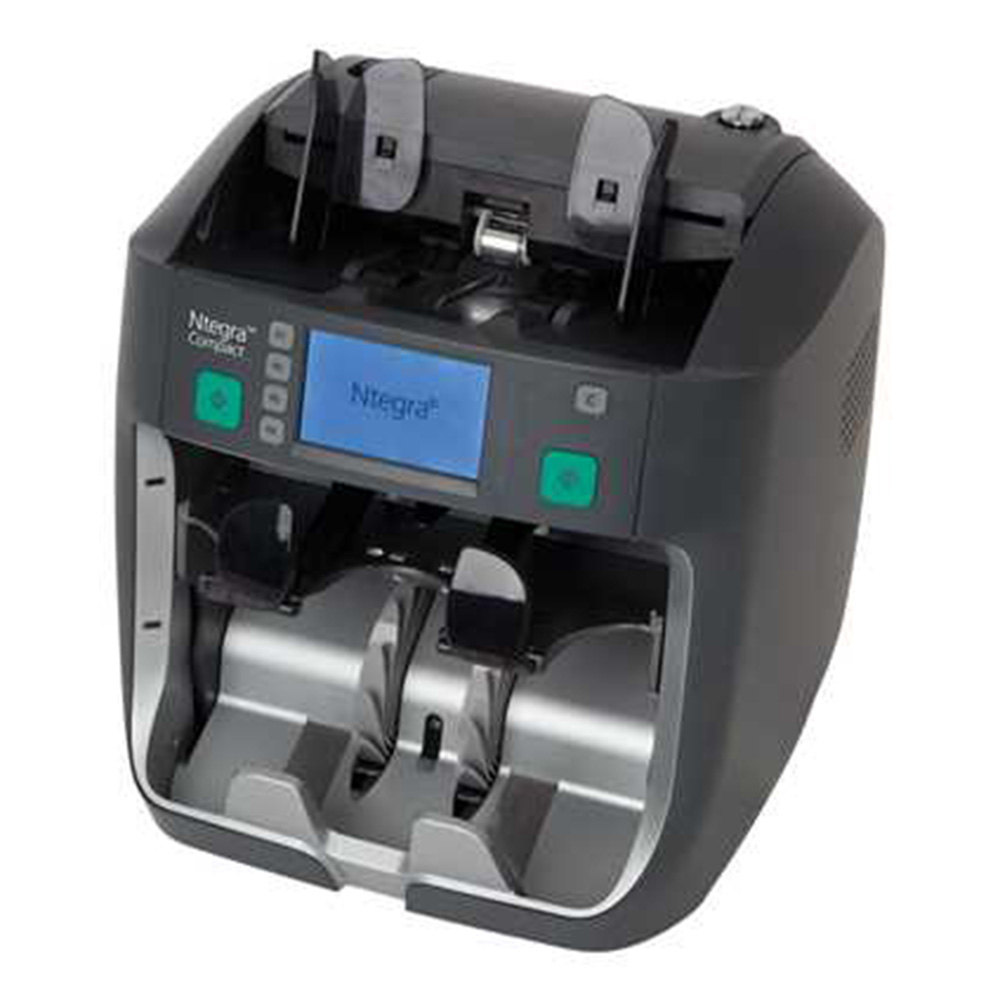 Ntegra™ Compact Banknote Value Counter
The Ntegra Compact is a highly reliable, small and portable banknote counting solution designed to specifically address your teller's banknote counting challenges. It will eliminate repetitive manual cash counting and authentication so your tellers can focus more on their customers. It fits the footprint of a traditional single pocket banknote counter, making it a space-saving, light and ergonomic solution for your busy tellers.
Dimensions: 273mm x 269mm x 284mm
Speed: 700-1000 notes per minute
Users: Dual (optional)
Capacity: Feeder = 500 notes / Stacker = 200 notes / Reject = 50 notes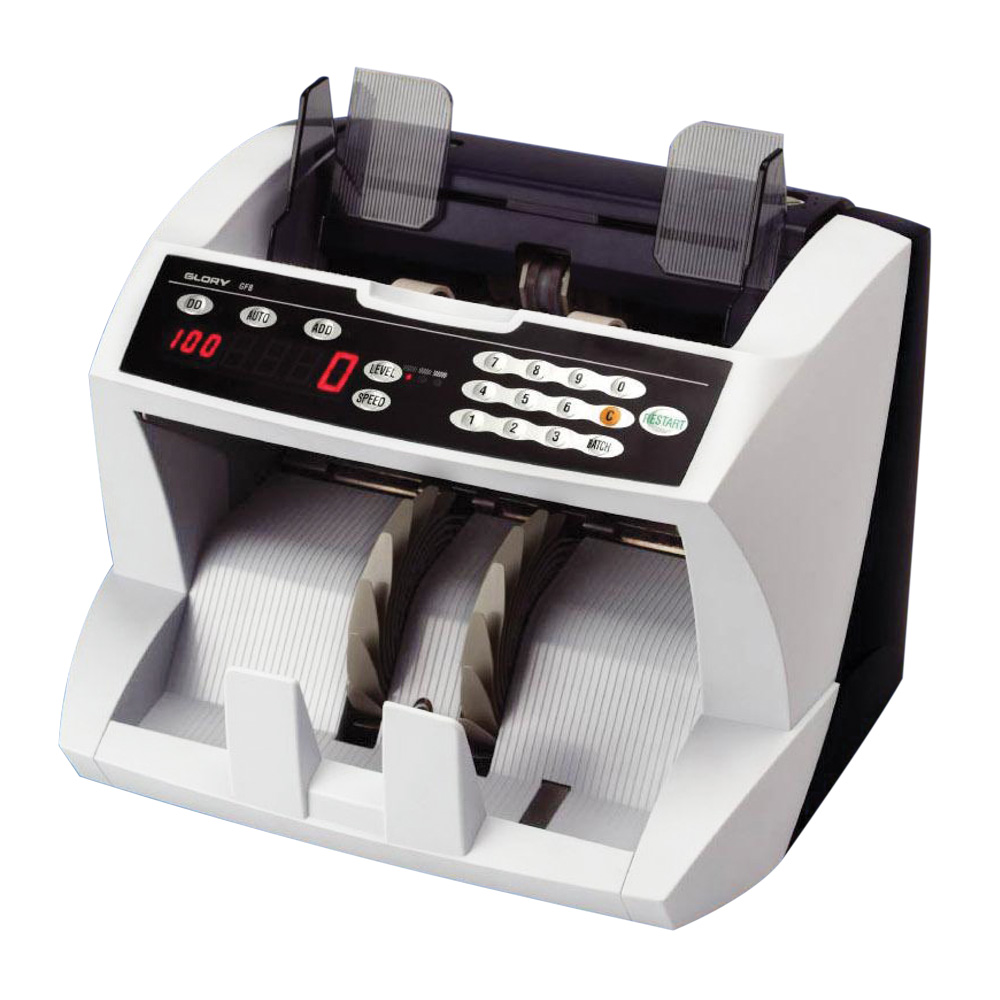 Glory GFB-830 Banknote Counter
Achieving a counting speed of 1,800 notes per minute, the GFB-830 is an advanced and configurable banknote counter delivering exceptional speed and efficiency. Our trusted counting technology minimises the errors and miscount rates that often accompany increased speed.
Dimensions: 275mm × 230 mm x 235mm
Weight: 5.5kg – 6.0kg
Countable Note Size: 50 × 85mm – 110 × 185mm
Thickness: 0.06 – 0.12mm
Count Speed: 1,800, 1,500, 1,000, 500 notes per minute (four step system)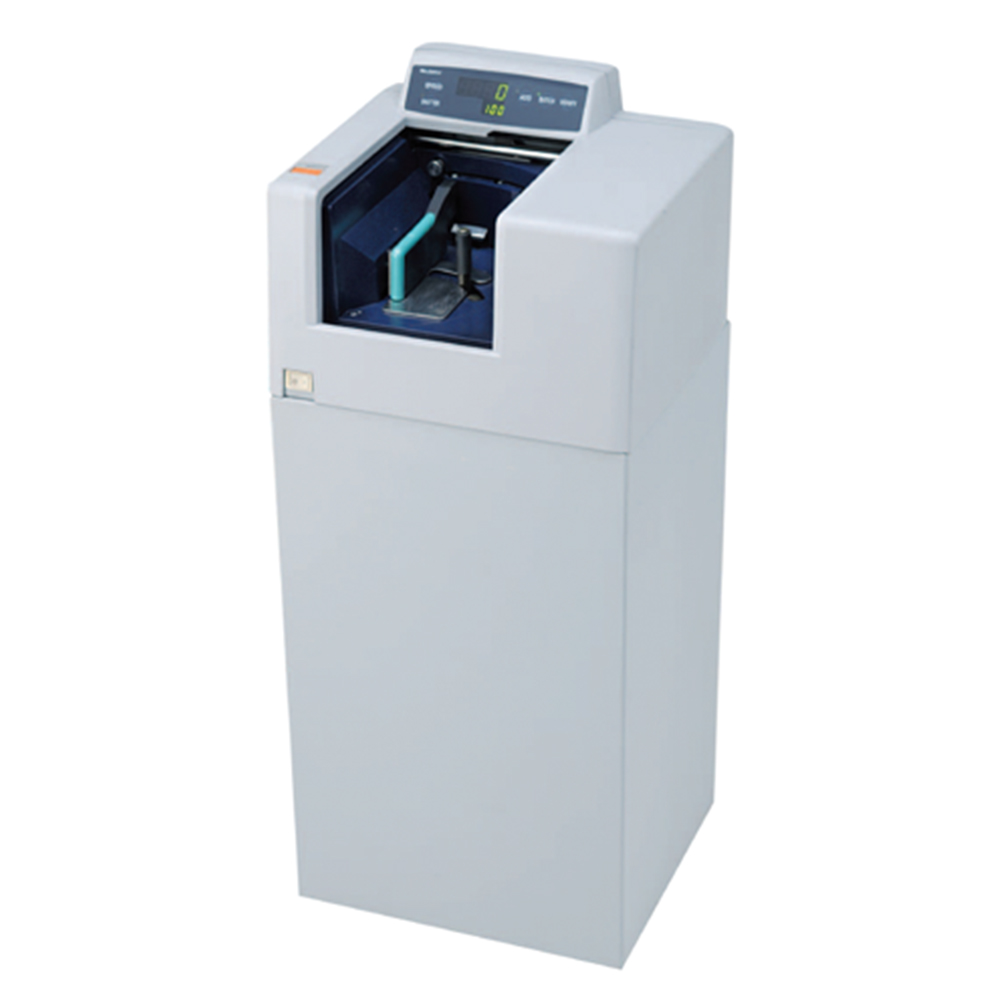 Glory GNH-700 Banknote Counter
When it comes to verification of strapped banknotes the GNH/GND-700 series provides complete confidence with fast and accurate performance. Using dynamic vacuum-based counting technology, the GNH/GND-700 series offers variable counting speeds and easily adjustable count positions.
Dimensions: GNH: 350mm × 310mm × 965 mm (13.7″ × 12.2″ × 37.9″)
Gnd: 350mm × 420mm × 320mm (13.7″ × 16.5″ × 12.5″)
Weight: 30 kg
Holder Capacity: Approx. 150 notes
Countable Note Size: Length: 90–185mm (3.5–7.2″)
Width: 60–97mm (2.3–3.8″)
Thickness: 0.06–0.10mm (0.002–0.003″)