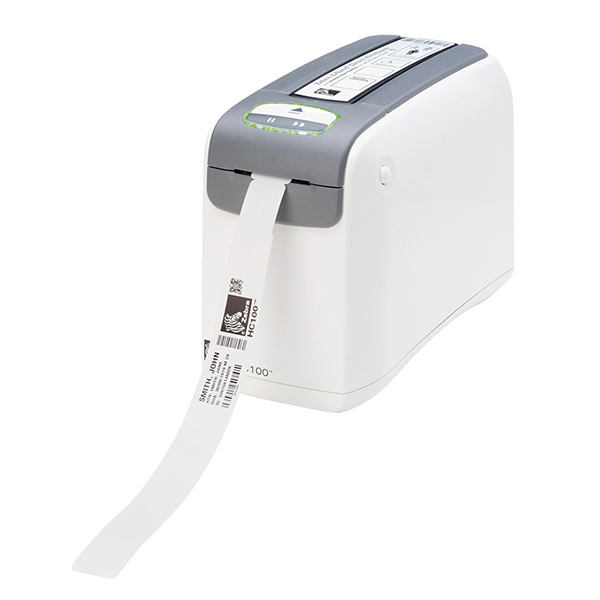 Zebra HC100
The HC100™ makes it exceptionally easy to print individual wristbands on demand. Drop in the wristband cartridge and start printing high-quality wristbands for positive patient identification or hospitality applications. The HC100 is engineered to be easily wiped down with hospital disinfectants. Zebra offers a complete range of wristband styles, sizes and colors for healthcare, amusement, water-park and entertainment applications.
Automatic print speed setting — up to 4 ips depending on installed cartridge
Direct thermal printing of barcodes, text and graphics
Dual-wall frame, impact-resistant plastic
ZPL® or ZPL II® programming language
32 bit RISC processor
8 MB (2 MB user-available) Flash memory (standard)
16 MB (4 MB user-available) SDRAM memory (standard)
Weight: 1.4 kg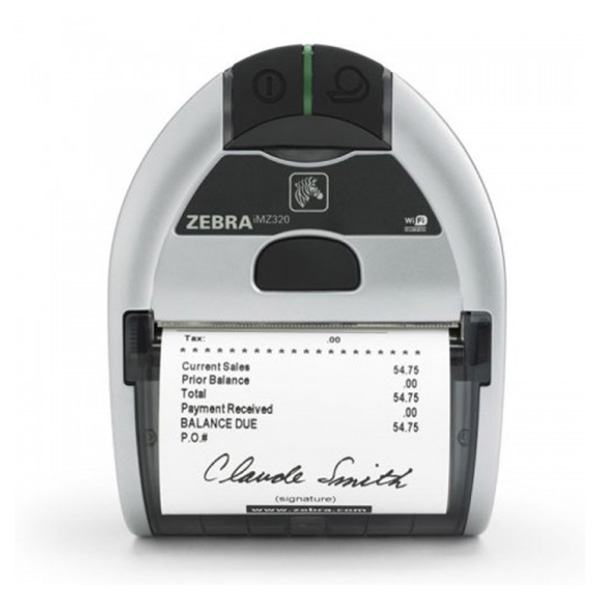 Zebra iMZ320 BT EU Plug
Get the benefits and value associated with using today's smartphone and tablet devices. The new iMZ™ printers now support Bluetooth® connectivity to Apple® iOS, as well as Android™, Windows® Mobile and BlackBerry® platforms. Print Touch™ simplifies Bluetooth pairing and launches Webbased help pages with Near Field Communication (NFC) – enabled devices to provide a trouble-free user experience. Regardless of your choice -a smartphone, tablet or handheld – Zebra's new iMZ220 and iMZ320 printers are there to support your 2-inch and 3-inch receipt-printing business needs.
Direct thermal printing of barcodes, text and graphics
203 dpi/8 dots per mm resolution
Print speed: Up to 4"/ 102mm per second
CPCL and ZPL® programming languages
Resident fixed and scalable fonts
400MHz 32-bit ARM® processor with 128 MB RAM memory
128 MB Flash memory supports downloadable programs, receipt formats, fonts, and graphics
USB port
Weight: 0.32 kg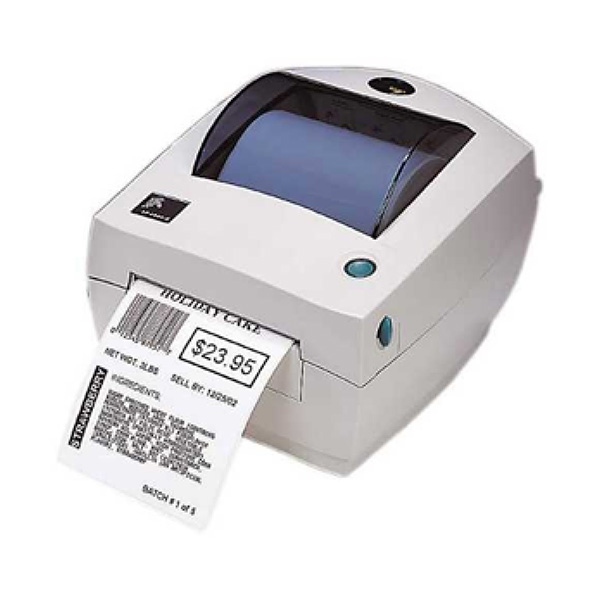 Zebra GC420 TT , 203dpi , EPL&ZPL II
Zebra's feature-rich, competitively priced GC420™ desktop printer brings Zebra quality, durability and reliable performance to many low- to medium-volume, direct thermal and thermal transfer printing applications.
32 bit RISC processor
Programming languages: EZPL (ZPL, ZPL II and EPL2)
Triple connectivity: USB, parallel and serial
Print methods: Direct thermal and thermal transfer, printing of barcodes, text and graphics. OpenACCESS™ for easy media and ribbon loading
Microsoft® Windows® drivers
Resolution: 203 dpi/8 dots per mm
Memory: 8 MB Flash, 8 MB SDRAM (standard)
Weight: 1.5 kg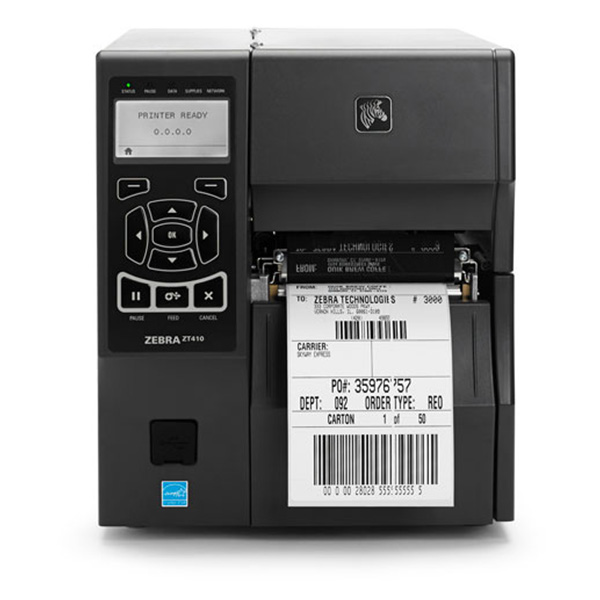 Zebra ZT410 (300 dpi) ,cord bundle
Zebra ZT410 with 12 dots/mm (300 dpi), peel with liner take-up
Standard ZT410 features include 4 inch print width, Thermal Transfer and Direct Thermal print modes, Tear bar, USB 2.0, RS-232 Serial, 10/100 Ethernet, Bluetooth 2.1, USB Host, EZPL, power cord bundle (Australia, Japan, UK, EU)
Keep your critical operations running efficiently. Constructed with an all-metal frame and bi-fold door, ZT400 Series printers deliver advancements in print speed, registration and connectivity as well as additional advanced features.
ZT400 printers feature USB, Serial, Ethernet and Bluetooth connectivity along with expanded RFID capabilities. And with Zebra's Link-OS environment, an innovative operating system, you can easily integrate, manage and maintain these printers from anywhere in the world.
Max. Print Speed 14ips
Up to Resolution 203, 300, 600 dpi
512MB Flash Memory
ZPL, EPL Programming Language
Max. Ribbon Length 450m
USB, Network & Bluetooth
One Year Limited Warranty