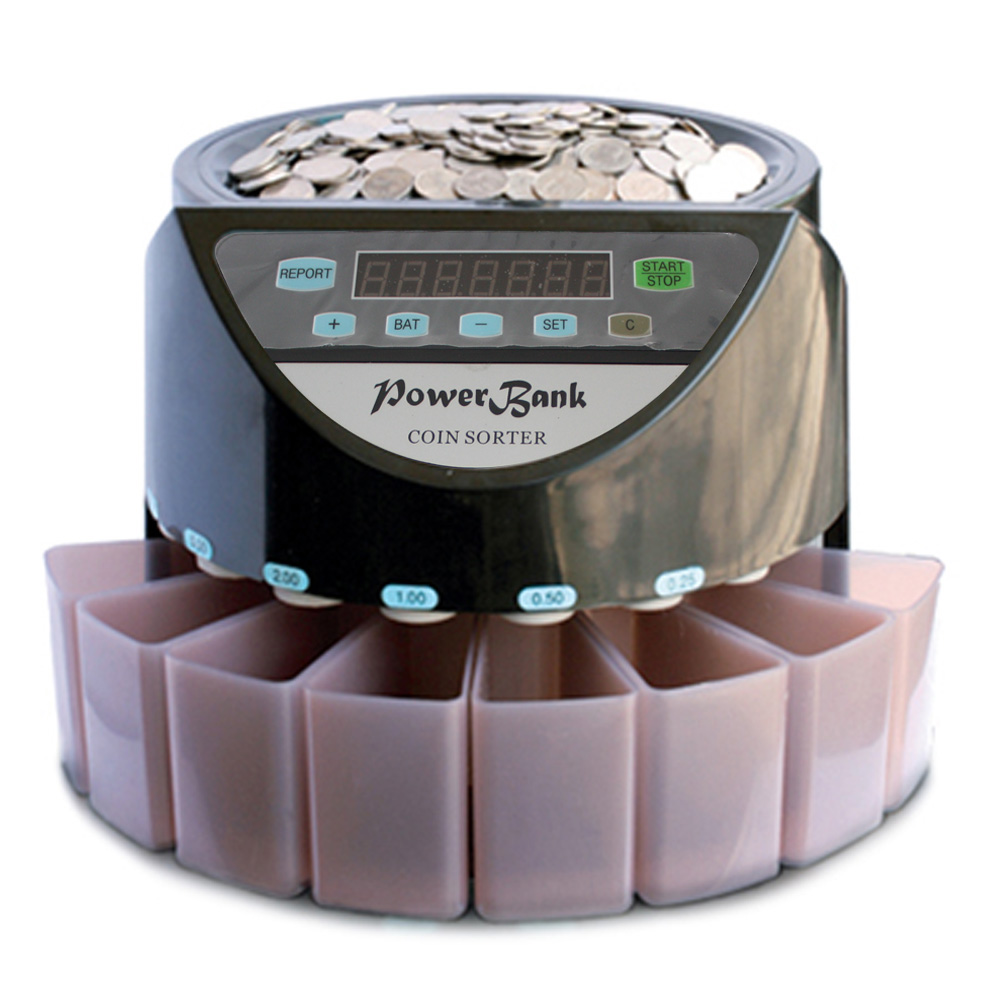 Power Bank CS-8
Different dimensions of coins can be counted automatically Counting speed 270 units/min Three counting modes batch count mode fix count mode free count mode
Hopper Capacity: 500 units
Siot Capacity: 80-200 units
Power Source: 220V/50HZ
Power Consumption: 15 W
Weight: 3.9 kg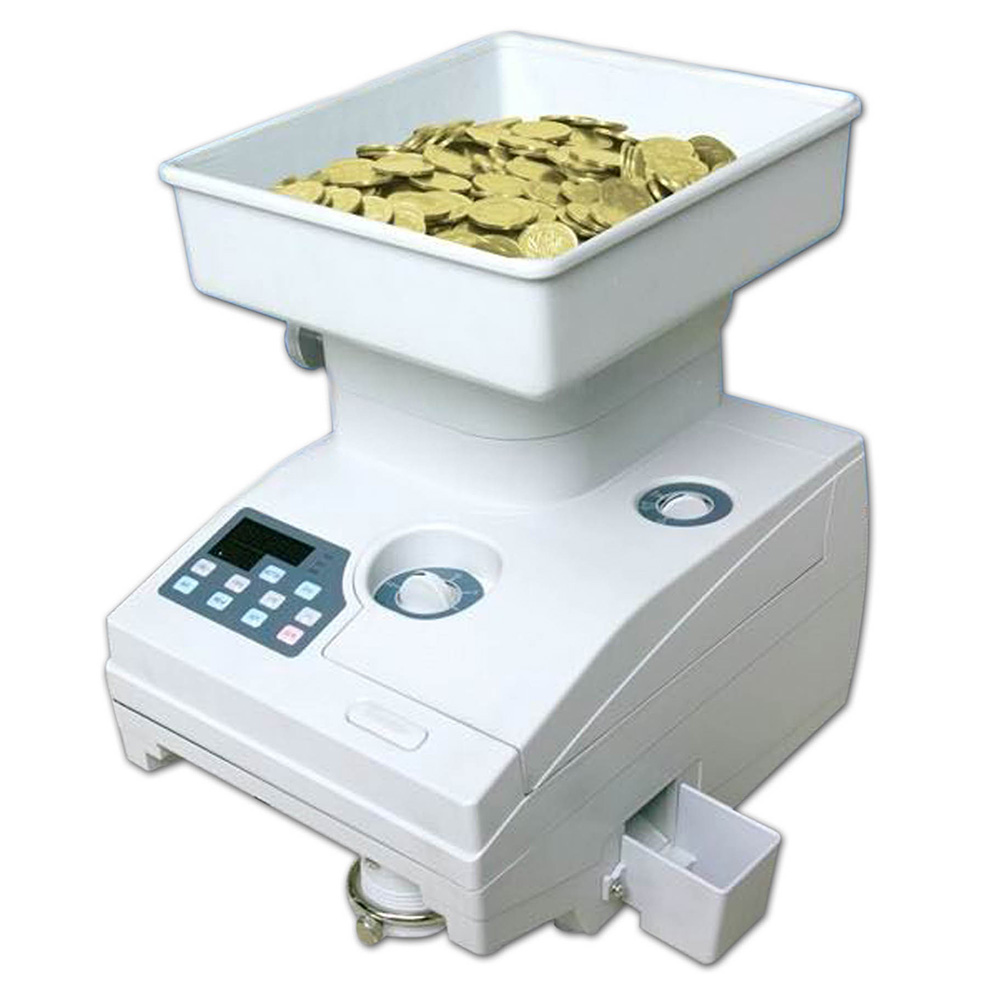 Power Bank CS-3000 H
High speed & heavy duty motorized coin counter
Counting Speed: <2000 coins/min
Hopper Capacity: 5,000 coins (diameter of 20.0 mm and thickness of 1.5 mm)
Countable Coin Size: Thickness: 0.7-3.9 mm: Diameter: 14-34 mm
Transportation Packing: 2 units/carton
Dimensions: 70 x 56.5 x 34 cm
Weight: 28.5 kg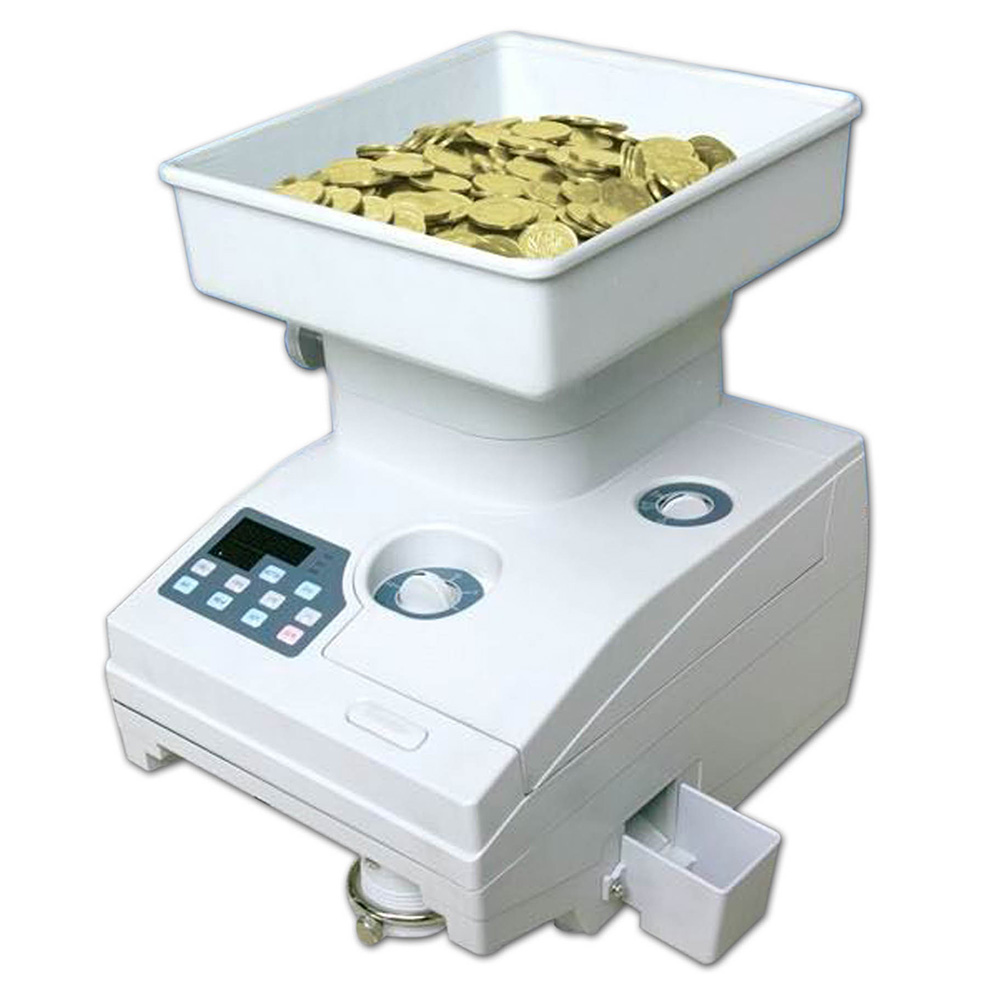 Power Bank CS-3500
High speed & heavy duty motorized coin counter
Counting Speed: <2200 coins/min
Hopper Capacity: 18,000 coins (diameter of 15 mm and thickness of 1 mm)
Countable Coin Size: Thickness: 0.7-4.0 mm: Diameter: 14-34 mm
Transportation Packing: 2 units/carton
Dimensions: 70 x 56.5 x 34 cm
Weight: 28.5 kg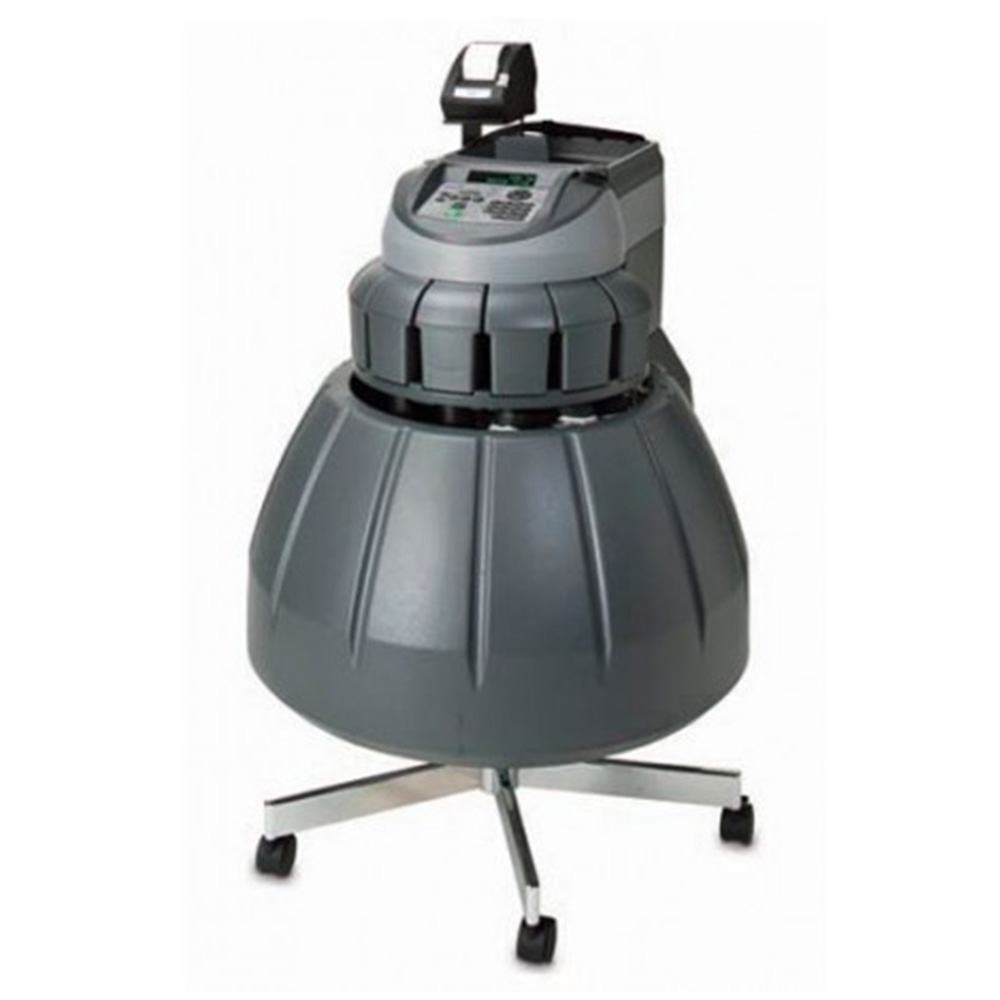 Glory 

Mach™ 6 – Coin Sorter/Counter
The Mach™ 6 is a fast, accurate and versatile coin sorter, configurable for tabletop or higher volume applications requiring bagging capability. Perfect for medium-size bank branches, retailers, transportation authorities and small casino operations, the Mach™ 6 significantly reduces the time required by your staff to count, sort and package coin.
Speed: 3000 coins per minute @ 18 mm
Sorting Capability: Up to 8 different denominations
Dimensions: 425 x 552 x 288 mm
Weight: 21.4  kg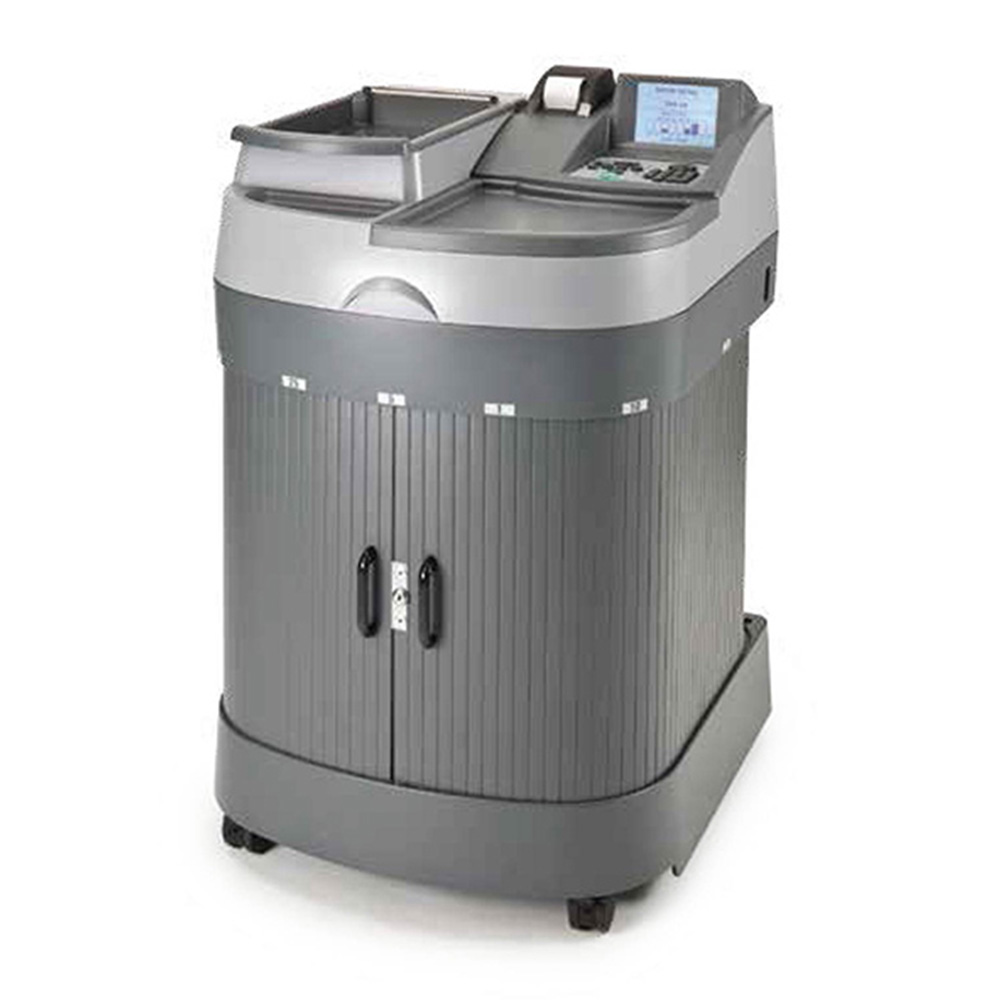 Glory Mach™ 9e – Coin Sorter/Counter
The Mach™ 9e is a high speed, heavy duty coin sorter, specifically designed for high volume processing centres where throughput and reliability is critical. Perfect for financial processing centres, vending, transportation companies and gaming houses, the Mach™ 9e delivers unrivalled performance, accuracy and productivity.
Speed: 6000 coins per minute
Sorting Capability: Up to 9 different denominations
Dimensions (H x W x D): 686 x 716 x 1038 mm (without printer)
Weight: 90 kg