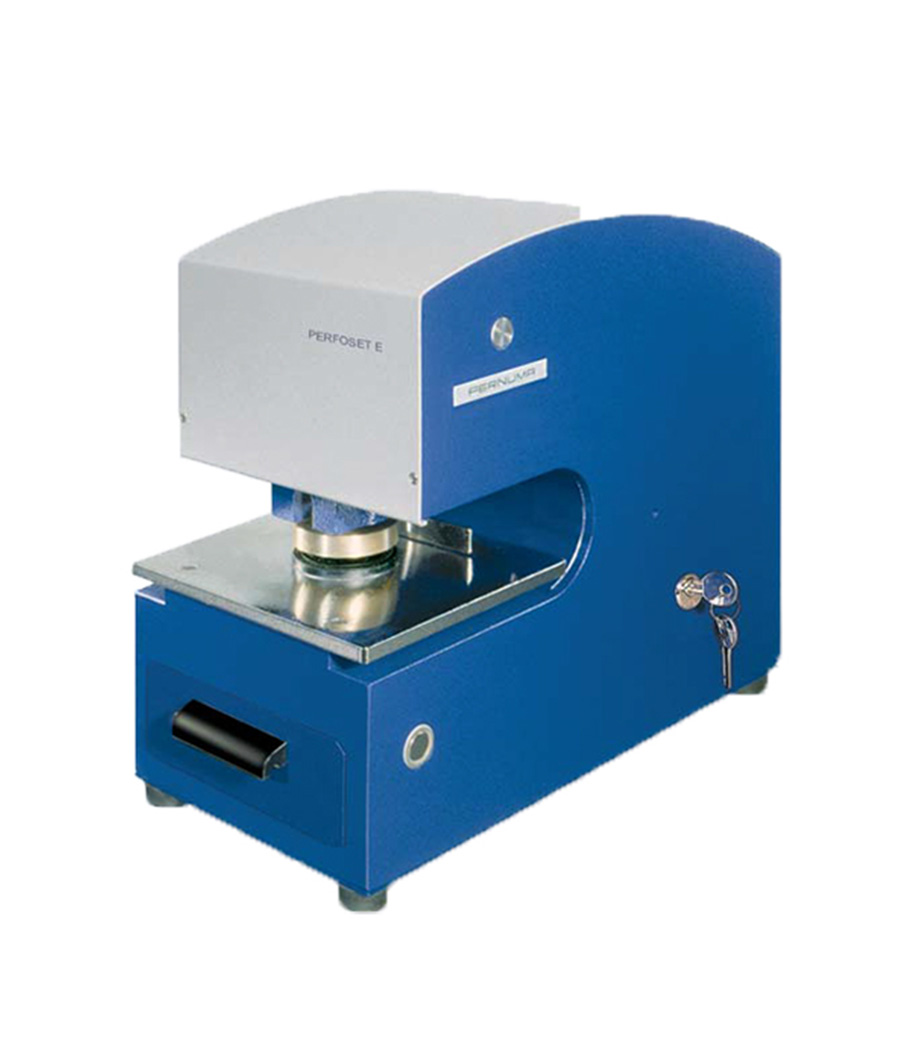 PERNUMA PERFOSET E/P
For securing official documents or photographs in passports; also for embossing certificates, sheets of writing paper, business cards, etc. without applying any physical force. Our electric embossing machines were designed for
satisfying high demands. Even in more solid materials like cardboard or pasteboard and with bigger embossing stamps you will easily obtain needlesharp impressions. The insertion depth is ca. 105 mm from the paper
edge to the center of the impression. In order to enable exact positioning of every imprint on its corresponding forms, the machines are by production-line supplied with adjustable stops for side and depth. The upper stamp is engraved in brass or steel. The lower stamp is made of plastic.
Maximum Stamp Size 75 mm
Insertion Depth 105 mm
Keylock Included
Power Supply 230V/50Hz
Optional Foot Switch
Weight 26 kg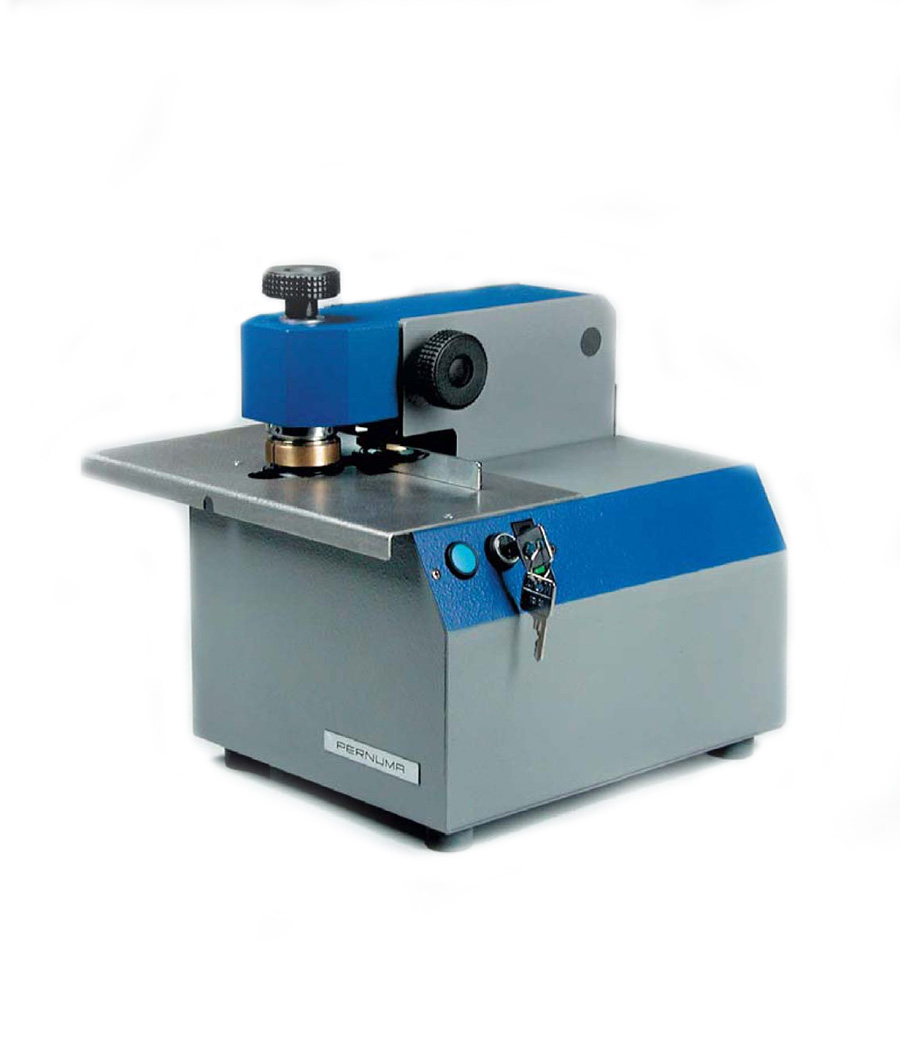 PERNUMA EMBOSSET
This electric embossing machine was specially designed for the use in offices. The following materials can be embossed: paper, carton, cardboard, ID cards, photos etc. Model EMBOSSET can be equipped with an embossing stamp up to 40 mm in diameter. The positioning of documents can be individually adjusted by a rear gauge. The maximum insertion depth from the edge of documents is 70 mm. The embossing is effected by means of a push botton. As an option, a foot-switch can be supplied.
Maximum Stamp Size: 52 mm
Insertion Depth: 70 mm
Keylock Included
Power Supply: 230V/50Hz
Weight: 15.5 kg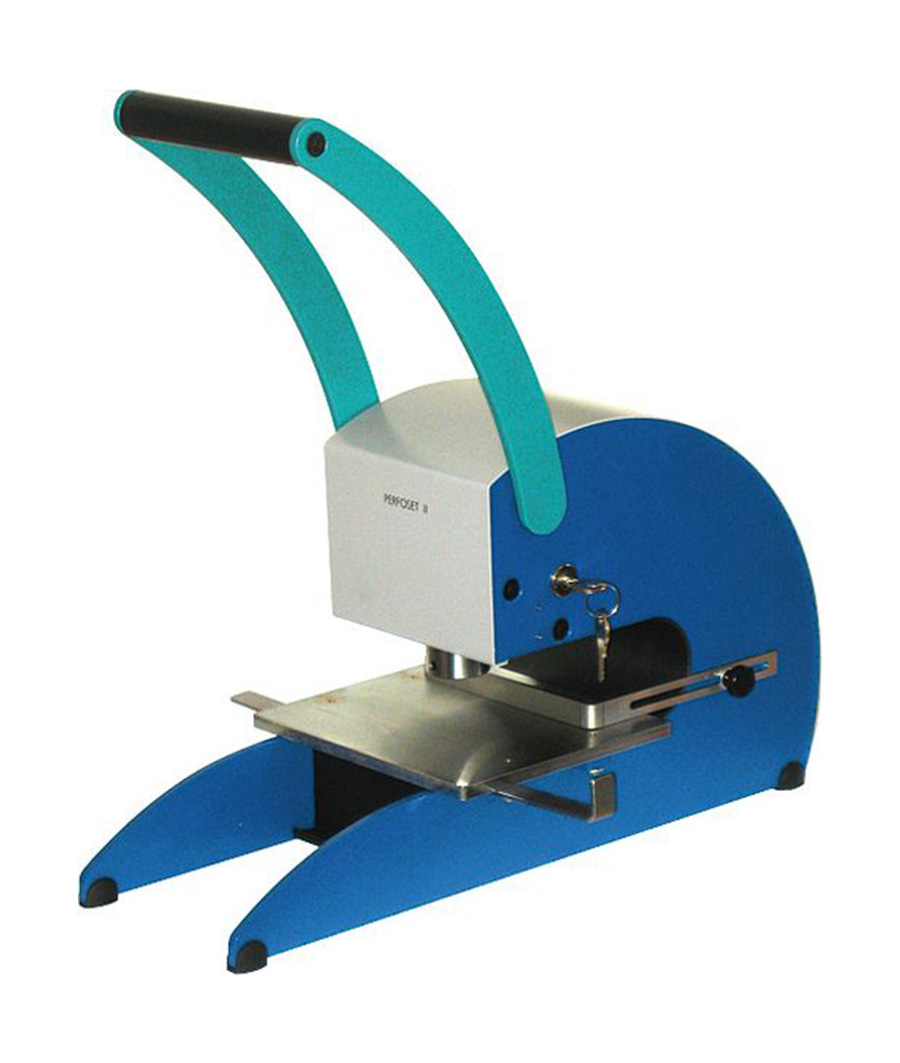 PERNUMA PERFOSET II/P
The machines are equipped with an adjustable side and rear gauge in their standard version in order to facilitate an exact positioning of the imprint. By fitting in a security lock it can be prevented that unauthorized persons work with the machines. The engraving of the upper stamp is mainly made in brass. The lower stamp is made of hard plastic.
Maximum Stamp Size: 75 mm
Insertion Depth: 110 mm
Keylock included
Weight: 11.2 kg