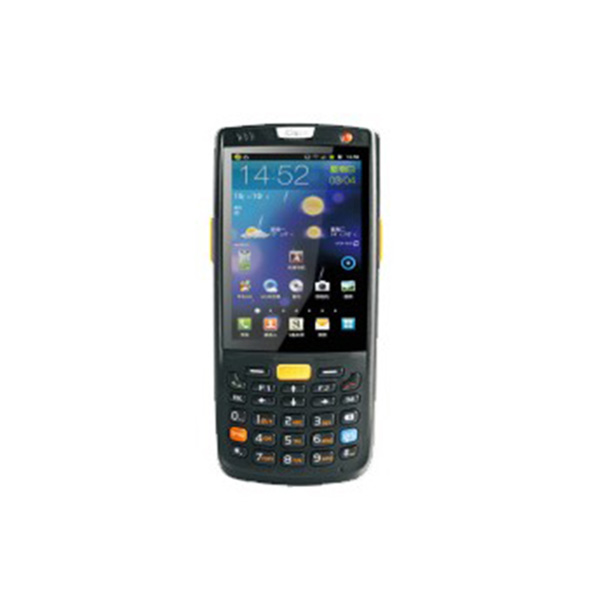 CODE SOFT MC-5395-D
The MC-5395 is a new mobile computer developed by Code Soft International Information Co.Ltd for mobile field service. lt is designed to connect your mobile workforce to the enterprise for real-time access to business information and data exchange.
Adopting Android 4.0 OS, the MC-5395 provides user friendly operation interface, supports functions such as 1D/2D barcode scanning, RFID tag reading, infrared communication modules, GPS, photographing, voice communication, Wi-Fi, and Bluetooth, and is widel used in various fields, such as retail, manufacturing, fast moving consumer goods, clothing, logistics, warehousing, governments and public utilities.
Scan Speed: 1D Laser Scanner: 102 ± 12 scans/sec. (Bidirectional) | 2D Area Imager: 300 scans/sec
Interfaces: Initial rate: 1200 bps, Supported rate: 1200,2400,4800 and 9600 bps
Memory: 4GB ROM + 512MB RAM
Expansion Slot: Mini SD card, Up to 32GB
Wireless Voice Communication: 2G: GSM 850/900/1800 MHz | 3G: WCDMA 900/2100 MHz
Wireless LAN: Wi-Fi 802.11 b/g
Wireless WAN: GPRS/EDGE/WCDMA
Dimensions: (L x W x D) 152 mm x 68 mm x 24 mm
Weight: 255 g (Standard battery included)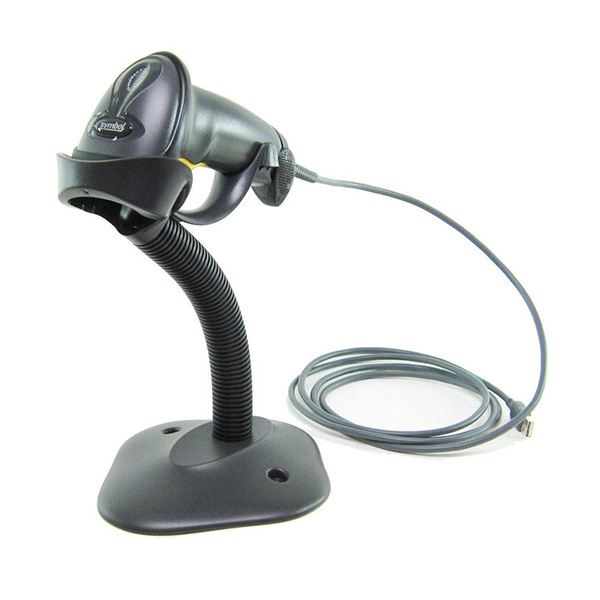 Zebra Symbol LS2208 USB Black
The affordable Symbol LS2208 handheld barcode scanner provides fast, reliable scanning in an ergonomic, lightweight form. The wide working range —from near-contact to 17 inches — makes this device ideal for retail, hospital, education or government settings. Multiple on-board interfaces ensure integration with a variety of host systems.
 Scan Rate: 100 scans per second typical
Light Source: 650 nm visible laser diode
Interfaces Supported: USB, RS232, Keyboard Wedge, IBM 468x/9x
Humidity: 5% to 95% relative humidity, noncondensing
Print Contrast: 20% minimum reflective difference
Dimensions: 15.2 cm H x 6.3 cm W x 8.4 cm
Weight: 150 gm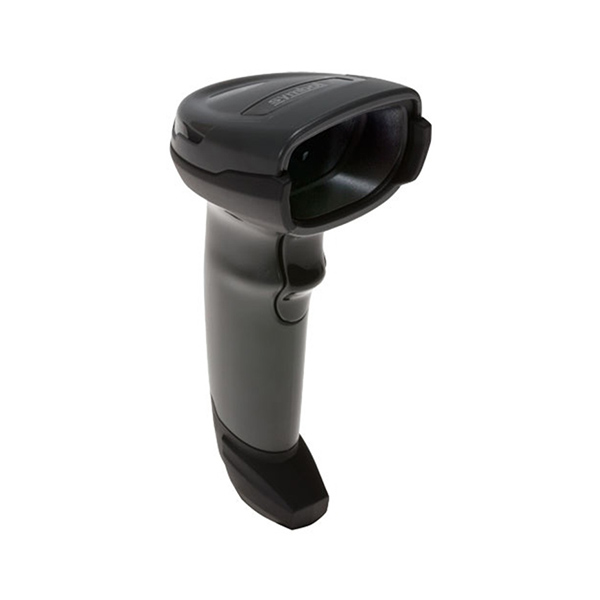 Zebra Symbol DS4308-SR
The DS4308 is a feature-rich next generation 2-D imager that resets the bar for scanning performance, scanning range, versatility and ease-of-use. Workers can capture virtually any bar code faster than ever, whether it is displayed on a smartphone, tablet or computer or printed on a label — even if it is scratched, damaged or dirty. Its small and lightweight design offers the ergonomics your workers need for all day comfort in the most scan intensive jobs. A variety of models meet a wide range of business needs — from the Point-of-Sale in a retail store to the light industrial manufacturing production line. Regardless of which model you choose, you get one powerful scanner that does the job of two. The Standard Range (SR) model offers an extraordinary range, eliminating the need to purchase separate standard and extended range scanners. The High Density (HD) model scans standard bar codes as well as the tiny, dense barcodes commonly found on jewelry tags, consumer electronics and electronic components — eliminating the need to purchase separate standard and high density specialty scanners. And driver's license parsing can be added to either model. The result? An extraordinary feature set and an extraordinary value.
Drop Specification: Withstands multiple 6 ft./1.83 m drops to concrete
Ambient Light Immunity: Immune to normal indoor lighting up to 1600 Lux; immune to sunlight up to 86,000 Lux
Power: 5 VDC ± 10% @ 360 mA (RMS typical)
Humidity: 5% to 95%, non-condensing
Dimensions: 16.5 cm H x 9.8 cm L x 6.7 cm W
Weight: 162 g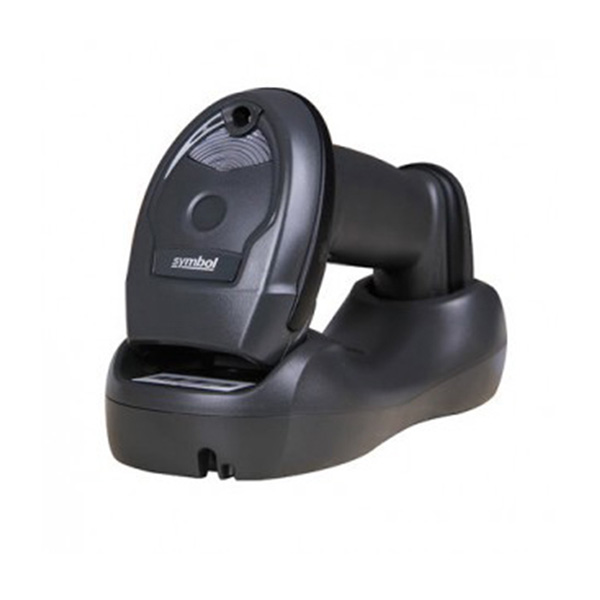 Zebra Symbol DS4308-SR
The Zebra LI4278 cordless general purpose linear imager delivers affordable next generation scanning for today's mobile world. Whether your customers need to scan 1D barcodes on a paper label, read electronic barcodes on a mobile phone, scan high density barcodes or scan all the way up to 31 in./78.7 cm away, the LI4278 can handle it all – while outperforming competitive linear imagers when it comes to both scanning speed and data capture range. Optimized to read 1D barcodes on both non-reflective (paper) and reflective (mobile phone and computer displays) surfaces, the LI4278 gives your retail and hospitality customers the opportunity to implement an exciting range of mobility-enabled marketing programs, including mobile coupons, mobile gift cards and mobile loyalty cards.
Scan Pattern: Single bright aiming line
Scan Speed: 547 scans per second
Motion Tolerance: 25 in./ 63.5 cm per second
Scans Per Charge: Up to 57,000
Hours of Operation: Per full charge: 72 hours
Dimensions: 9.8 cm H x 7 cm W x 18.6 cm L
Weight: 224 g