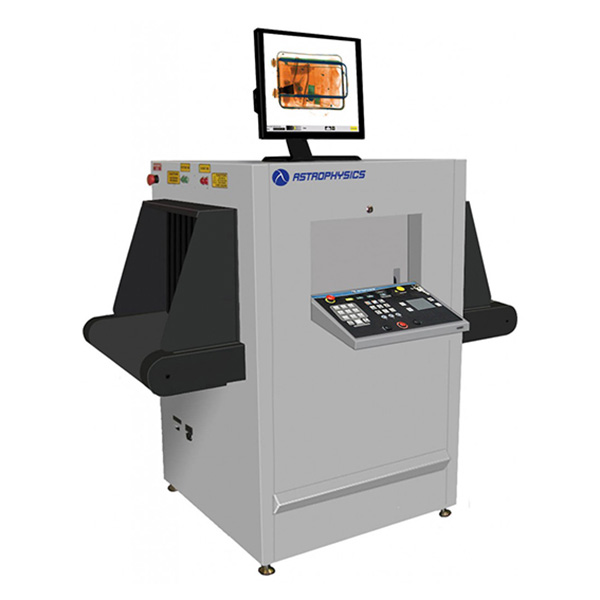 Astrophysics XIS-5335
The XIS-5335 is a compact X-Ray Inspection System with tunnel dimensions 53.3 x 35.4 cm (21" x 14"). The XIS-5335 is the smallest system in the XIS series and is designed for screening objects ranging from mailroom parcels to purses and backpacks.
The XIS-5335 x-ray inspection system has been installed at various checkpoint locations including government buildings, private hotels, and corporate mailrooms. Mounted on a compact frame with heavy duty roller casters, the XIS-5335 can be easily relocated to any site in need of an immediate screening solution.
It offers the best in compact checkpoint security: quality, low cost ownership, flexibility and performance.
Tunnel Size (W x H): 53.3 cm x 35.4 cm
Dimensions (L x W x H): 132 cm x 76.2 cm x 123 cm
X-ray Generator: 90kV, Operating at 84kV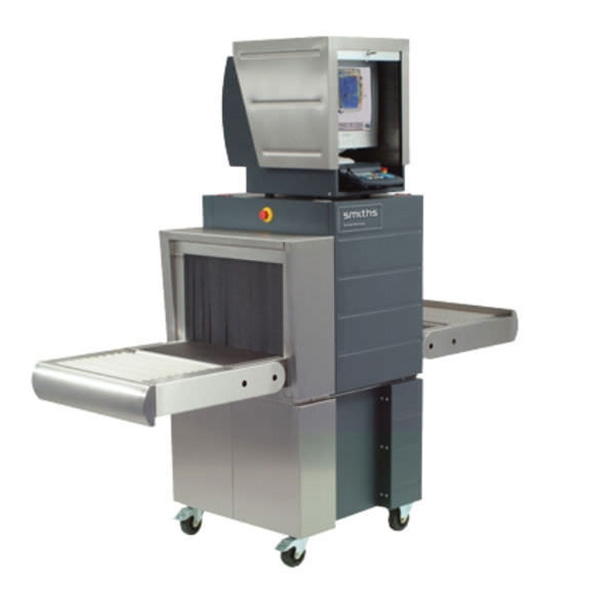 Smiths Detection HS-5030si
The HI-SCAN 5030si X-ray inspection system is part of a compact range that has achieved more than 3,000 installations worldwide. Planned in modular design as a tabletop system, HI-SCAN 5030si offers considerable flexibility, making it suitable for several different applications. Due to its small foot print and robust casters it is easily wheeled even through narrow spaces and over rugged terrain to any place where personal belongings and other items need to be screened
HI-SCAN 5030si is ideal for use in mailrooms, entrance halls, correctional and judicial facilites, schools and many other security sensitive areas, where contact-free inspection of pouches, bags, letters or packages is required.
Max. object size (W x H): 530 x 320 mm
Dimensions (L x W x H): 1200 x 705 x 726 mm
Weight: approx. 160 kg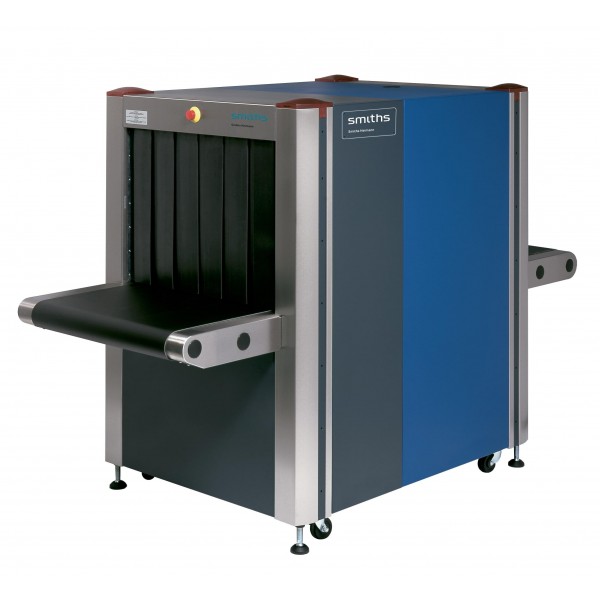 Smiths Detection HS-7555i
The HI-SCAN 7555i is a compact x-ray inspection system with a tunnel opening of 755 mm (30") wide by 555 mm ( 22") high. This tunnel size is ideally suited to screening checked luggage and packages as well as briefcases, handbags and other small items.
Online image analysis methods to support the operator's work, and a new man-machine interface configured according to ergonomic requirements, are pointing the way to the future for this kind of system.
The HI-SCAN 7555i offers operators optimum support in making decisions and reduces inspection times considerably.
Max. object size (W x H): 750 x 550 mm
Dimensions (L x W x H): 2120 x 995 x 1443 mm
Weight: approx. 580 kg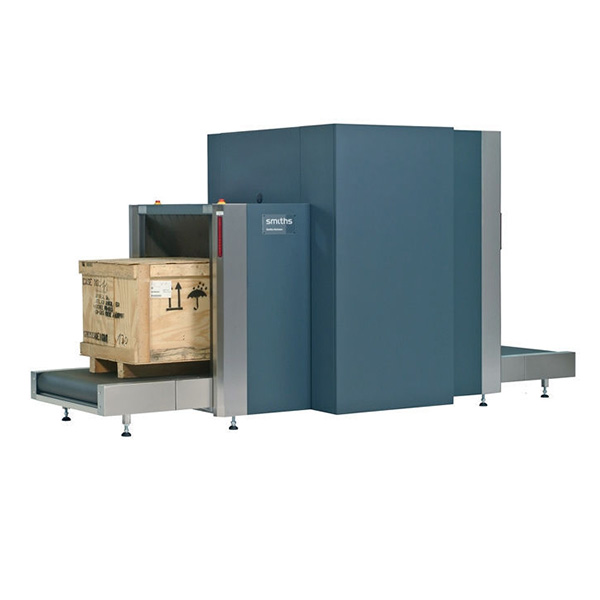 Smiths Detection HI-SCAN 100100T
The HI-SCAN 100100T is a state-of -the art X-ray inspection system for scanning objects up to a size of 100 X 100 cm.
The HI-SCAN 100100T is specially designed to meet the needs and applications of airports, customs facilities, transportation operations, carriers, parcel services or wherever high security and total screening of large objects are required.
The low installation height of the HI-SCAN 100100T conveyor system facilitates the connection of supplementary feed and/or discharge conveyor systems for heavy freight.
Max. object size (W x H): 1000 x 1000 mm
Dimensions (L x W x H): 3578 x 1234 x 1900 mm
Weight: approx. 930 kg