Walk-through Metal Detector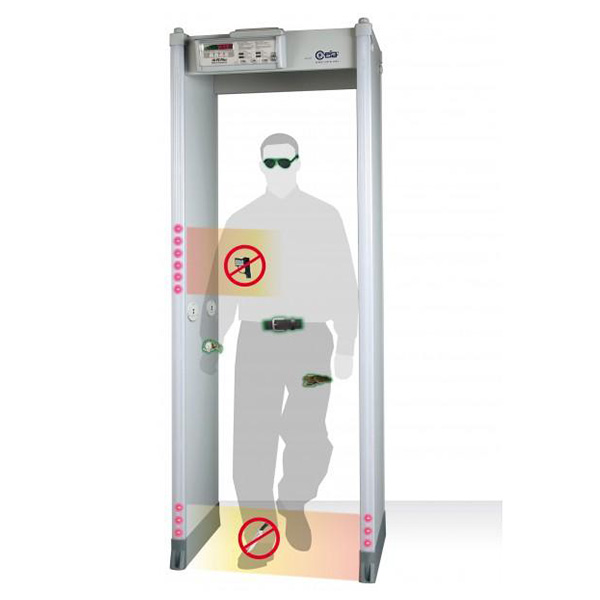 CEIA HI-PE Plus
CEIA presents the new HI-PE Plus Multi-Zone Metal Detector, a development of the well-established HI-PE model. Accurate detection of all metals, high level of discrimination, full compliance with the latest Security Standards and exceptional immunity to external interferences are among the main peculiarities of this new device.
Accurate Detection of all Metallic Threat Items
High Discrimination and Throughput
Exceptional Immunity to external interferences
Compliant with and Certified to the Strictest Security Standards for weapons detection
Unmatched Reliability
Rapid Installation
Panel Design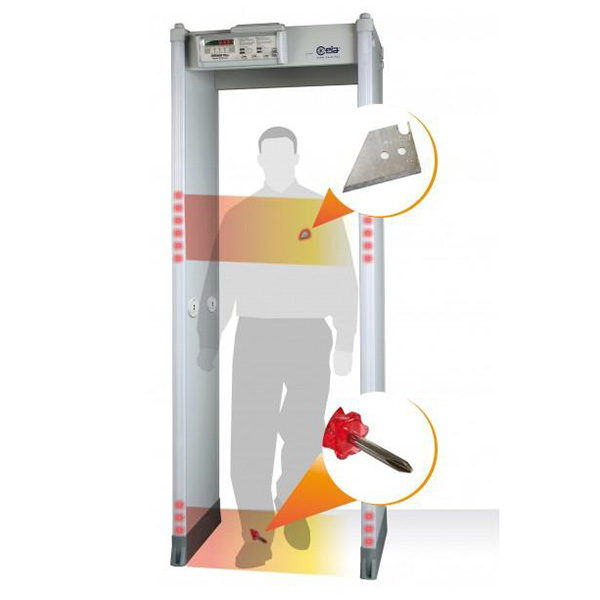 CEIA 

SMD600 Plus
The SMD600 Plus is the first Metal Detector in the market fully compliant with the NIJ-0601.02 Standard, as required in very high sensitivity applications, which also allows very high throughput in high security public screening checkpoints.
Very High Sensitivity
Automatic Technical Functional Verification (TFV)
Very High Discrimination
Automatic Environmental Noise Compensation (ENA)
Fully compliant with, and exceeding, the NIJ-0601.02 Standard
Met-Identity technology identifies and signals the metal type in real time
Very high throughput in high security public screening checkpoints
Random alarm capability programmable from 0% to 100%
20 x4 high precision localization zone x display bars
Other available interfaces: Wi-Fi, Ethernet, USB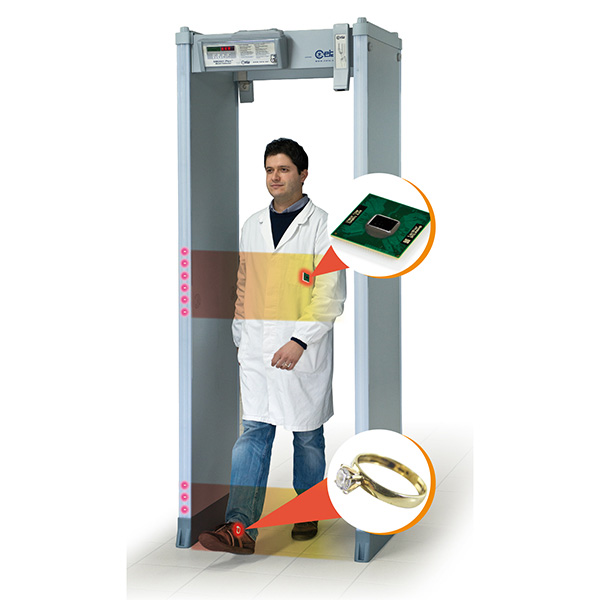 CEIA 

SMD601 Plus
The new SMD601 Plus extends the detection sensitivity of the SMD601 to metal threats previously considered undetectable due to their minimal dimensions and metal composition similar to the ones specified in the new NIJ-0601.03 Standard.
Ultra High Sensitivity
Fully compliant with the NIJ-0601.02 and NIJ-0601.03 Standards
20 High Precision localization zones
High precision bidirectional counter with automatic rescreening compensation
Chip Card capability for fast, simple, and secure programming
Random alarm capability programmable from 0% to 100%
Exceptional Immunity to external interferences
Can be combined with the Network based CEIA Profiling System for further sensitivity enhancement by compensating non-removable personal metal items
Powered by safe low voltage DC
Standard Interfaces: RS-232, Bluetooth, Infrared
Other available interfaces: Wi-Fi, Ethernet, USB