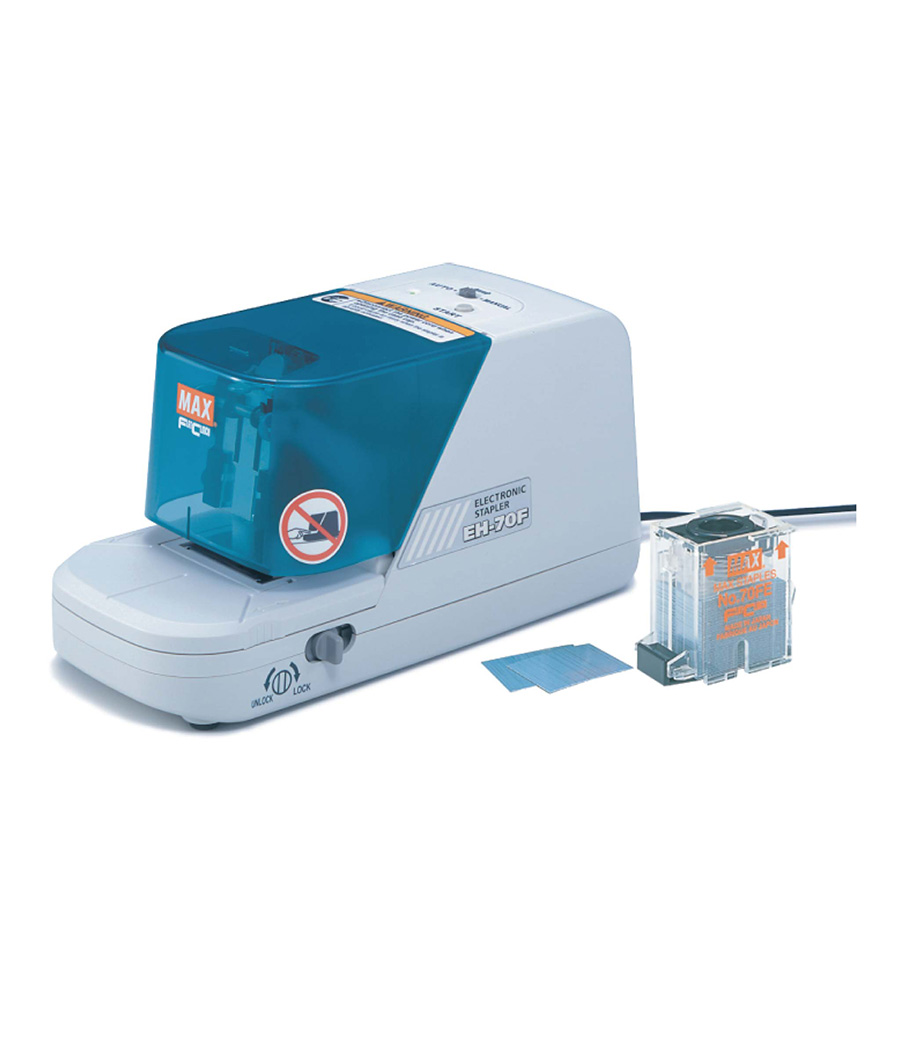 Max EH-70F
The Max EH-70F Electronic Heavy Duty Flat Clinch Stapler is driven by a powerful, quiet motor and features exclusive side-by-side flat clinch mechanism and a bevy of user-friendly features, letting you finish all your stapling projects quickly and easily – without annoying noise. It's perfect for heavy-duty school, commercial or office applications.
EH-70F 70-sheet capacity heavy-duty electronic stapler provides flat clinch stapling and features super quiet motor and uses high-capacity 5,000-staple cartridge.

The best of both worlds – a heavy-duty motor with super-quiet operation.

Staples up to 5,000 times without reloading; up to 70 sheets at a time.

Flat-clinch staple closes flat so papers stack neatly and evenly.

Select auto with safety shut-off or manual stapling for perfect positioning of staple every time.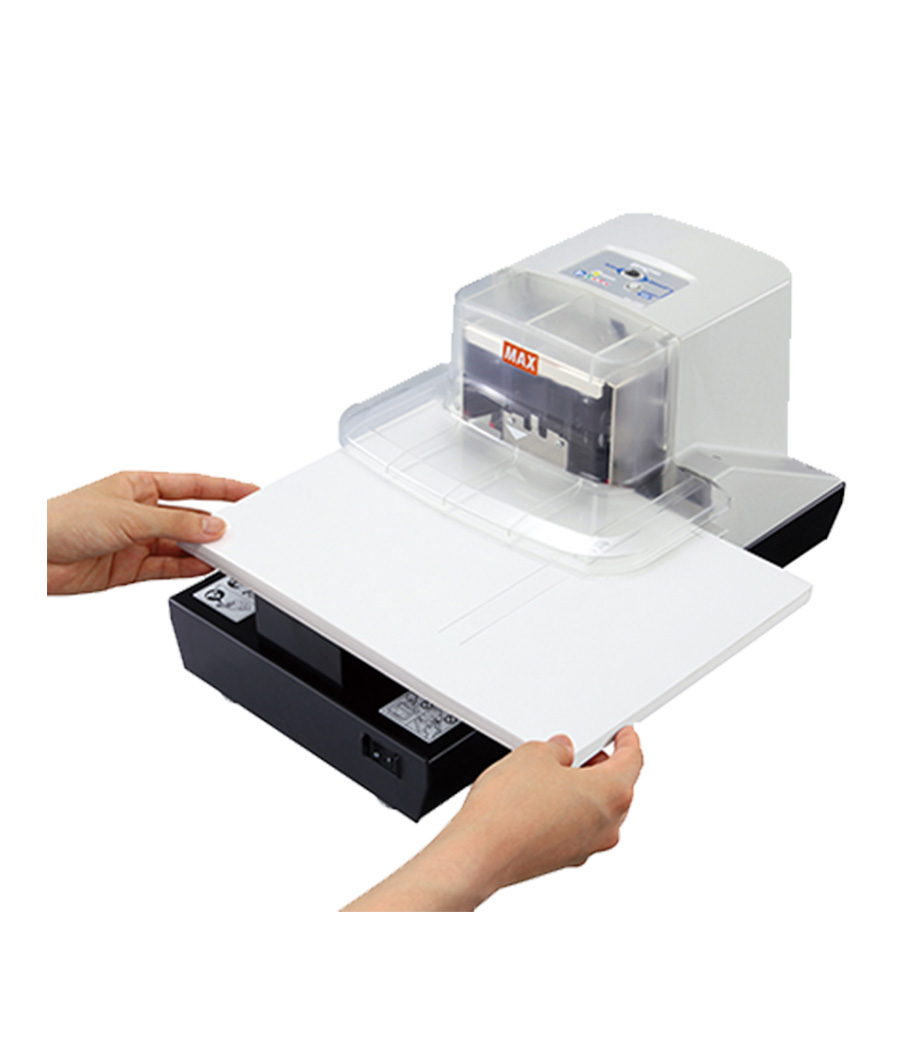 Max EH-110F
This Max EH-110F Flat Clinch Heavy Duty Electric Stapler can staple with precision up to 100 sheets and provides you with professional quality stapling. The Max EH-110F features an "Auto cutting staple legs" and "Flat Clinch" mechanisms that provides a beautiful stapling finish. This stapler has a "clear case" design that allows you to see the actual stapling position clearly from any angle. The EH-110F has an Auto & Manual stapling switch if you want to do manual or automatic stapling. It has a LED Indication Lamp that will help you know when you need to replace, clear or feed staples. The EH-110F stapler has an adjustable stapling depth that ranges from 1/8″ to 7/8″. Plus, it has a reusable staple cartridge that uses staple refills No. 110FE One refill can staple 4000 times. Maximise your productivity with this Max EH-110F Flat Clinch Heavy Duty Electric Stapler.
Sheet Capacity: 2-100 Sheets (Depends on type and weight of the paper)
Stapling Speed: 2 staples per second (0.5 second per staple)
Throat Depth: Adjustable Approx. 1/8″ to 7/8″ (3 to 23mm)
Dimensions (W x D x H): 9 9/16″ x 15 1/2″ x 8 5/16″ (242mm x 392mm x 210mm)
Weight: 16.76 lbs (7.6kg)
Power Source: AC100 – 240V, 50 – 60Hz
Usable Staple: MAX Staple refills No. 110FE (Comes with one free staple refill.)
Warranty: 1 year on parts and 90 Days on labor