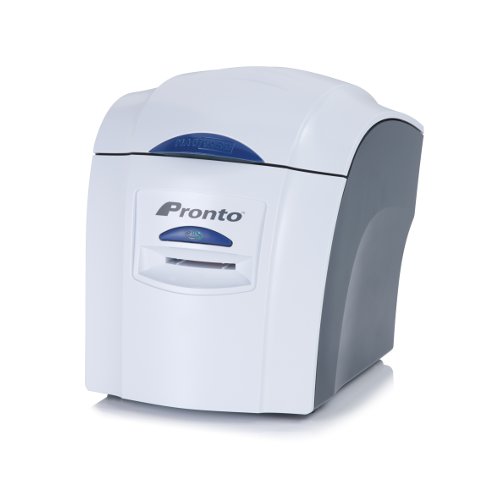 Magicard Pronto
A compact, versatile desktop ID card printer for lower volume issuance – ideal for membership clubs and small businesses. Incredibly easy to use with drop-in dye film and hand-fed card loading.
Edge to edge single-sided printing
Color and monochrome printing
Rewritable card printing technology
Encoding options include: magnetic stripe, combi smart cards
Standard HoloKote visual security in 4 designs
Compatible with Windows 7, XP and Vista (32 bit) and Mac OS X
Print speed: Color 35 seconds, Monochrome 7 seconds
Lightweight, compact and portable
Convenient hand feed single or double-side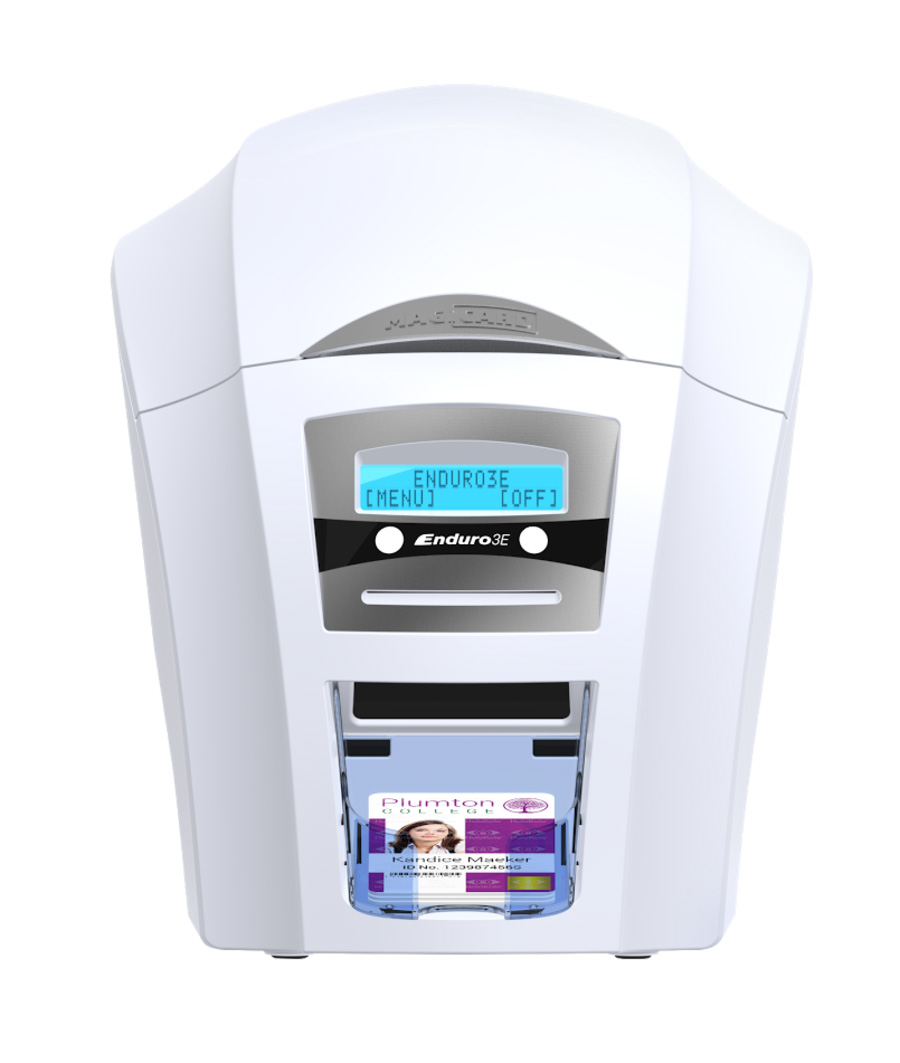 Magicard Enduro3E
Magicard Enduro3E Duo double-sided ID card printer features the latest technology and security features, delivering superior quality card prints with exceptionally easy operation. Enduro3E Duo comes with factory-installed dual-sided print capabilities, Ethernet and a 3-year Magicard warranty. Add an Optional Magnetic Encoding and/or a Complete System to create professional-looking ID cards immediately!
Magicard Enduro3E Dual-Sided ID Card Printer
1 double-sided color ribbon (MA250YMCKOK)
500 PVC cards (ACS-8030PPWH-500)
1 cleaning kit (3633-0053)
AlphaCard ID Suite v11 Light Software
Webcam
Printer power cord & USB cable
Lifetime AlphaCare support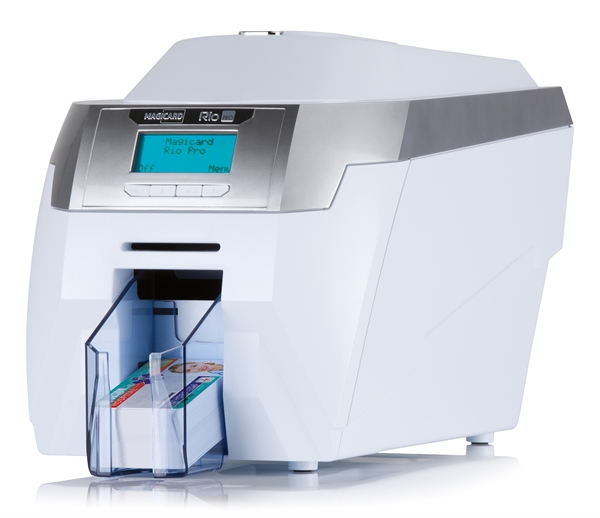 Magicard Rio Pro
Magicard Rio Pro card printer delivers high-speed, high-security HoloKote™ watermark ID cards and badges with built-in Ethernet connectivity and magnetic stripe and smart encoding options. The Rio Pro's flexible design can easily be upgraded to dual-sided printing in the field! Optional Magicard Rio Pro Complete System is available!
Prints over 10,000 cards per year
High print speed
100-card hopper & 70-card stacker for batch printing, plus hand-feed slot
Edge-to-edge single or double-sided printing
Easily upgradable from single to double-sided card printing – Order your Magicard Rio Pro as dual-sided now or upgrade to dual-sided later!
Prints cards with standard or optional custom-design HoloKote watermark security using no extra consumables
Superior print quality enabled by ICC profiles
Full range of encoding options including magnetic stripe, barcode, contact and contactless
Built in USB and Ethernet connection with Windows 7, XP and Vista (32/64 bit) and Mac OS X compatibility
Easy to set up and use