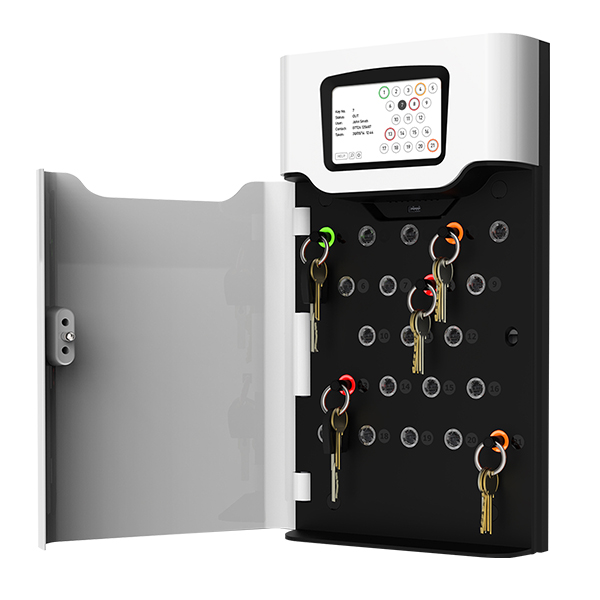 Traka 21
Traka21 is a sophisticated stand-alone key management system which combines innovative RFID technology and robust design to provide small and medium sizes businesses with the advanced management of 21 keys or keysets in an affordable plug and play unit.
User, key and access rights administration
Multilingual functionality *
Screen based audit trail and reporting capability or export via USB port
21 robust, long-life iFobs with security seals
21 locking receptors with LEDs
Robust and compact aluminium & ABS housing with no exposed hinges or obvious access points
Manual override and door release functions in case of emergency
Audible alarms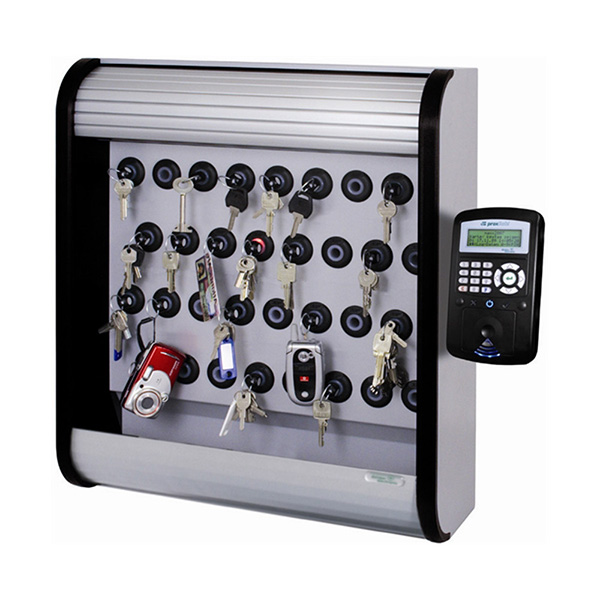 proxSafe maxx 32
proxSafe maxx is a key management system that combines the advantages of a superior electronic system with an architecturally designed appearance. The smart design allows application in all situations where the visual appearance counts as well as reliable technology.
with 32 proxCylinders, keyTags, seals and rings.
supported by a back-up power supply and connecting cables.
2 keys for emergency opening.
dimensions in mm: H 600 x W 513 x D 187